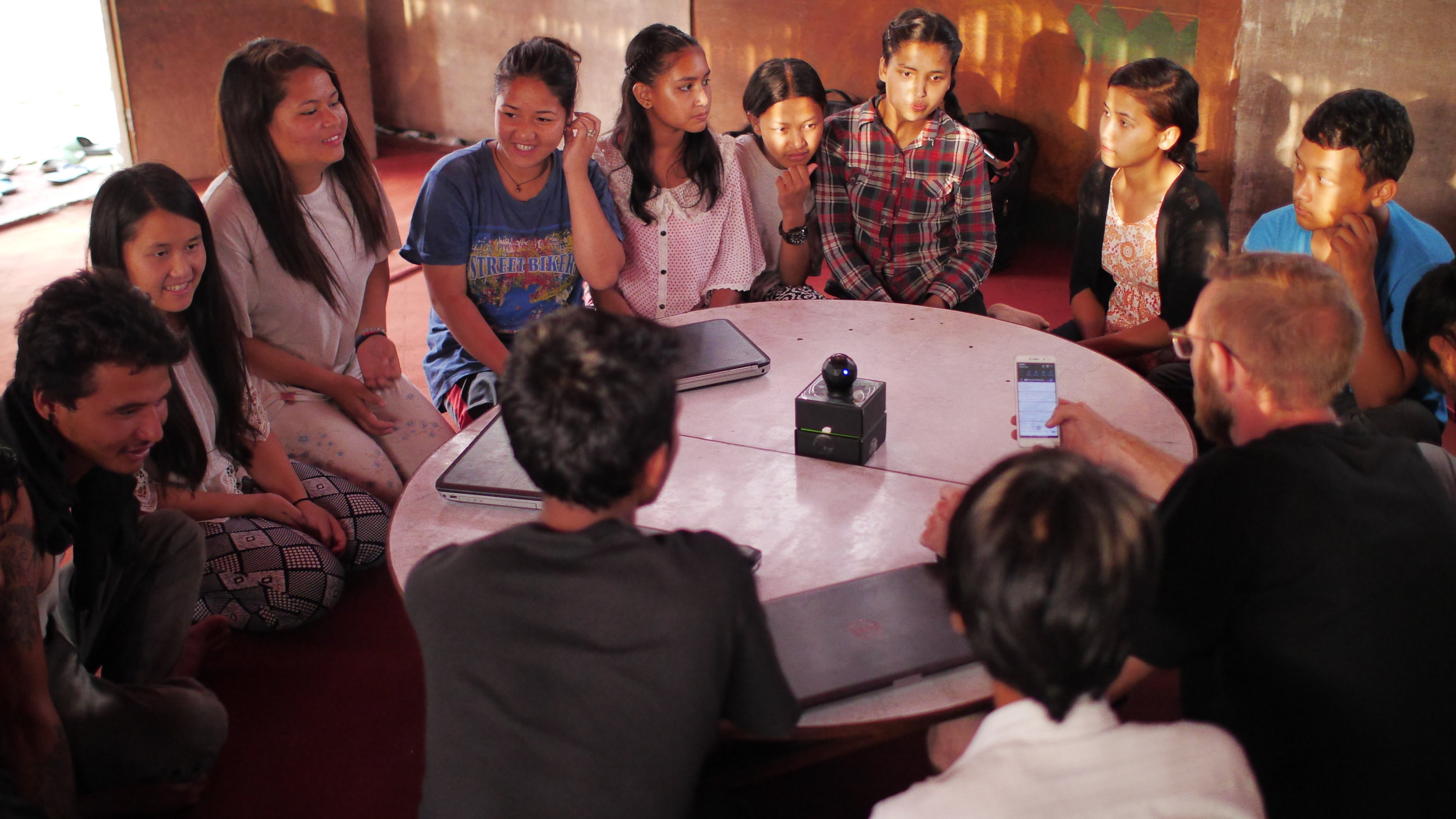 Building a Movement for Data Empowerment
Future State puts the rights and aspirations of people at the center of the digital revolution.
Through our research, advocacy and direct efforts to spur action by policymakers, civil society and developers around the world, we advance approaches that maximize people's participation, individual agency, choice and trust in the digital era.
Future State conducts actionable research, advises organizations on state-of-the art digital policy and technology design, and convenes public and private sector influencers to build a movement for data empowerment.
Priya Jaisinghani Vora
Co-founder and Chief Executive Officer
Priya Vora built USAID's practice in digital technology and data management. She oversaw a multi-disciplinary team charged with developing new strategies and alliances to support the availability and adoption of the internet, digital financial services, open source data platforms and analytics capabilities. Before her tenure at USAID, Priya launched the Financial Services for the Poor program at the Bill & Melinda Gates Foundation, where she developed new programs that advanced digital finance including the start of the World Bank's dedicated team on the topic.
Kay McGowan
Co-founder
Kay McGowan has a deep understanding of the policy-making process, both within and between governments and through multilateral structures. After more than a decade as a political officer in the U.S. diplomatic corps, Kay helped conceptualize and implement USAID's shift to building pro-poor financial services markets through technology-enabled systems, support to business model innovation, and the reform of regulatory and policy frameworks. A recognized thought leader in digital financial inclusion and policy reform, Kay designs interdisciplinary courses on the role technology and policy innovation for inclusive economic development and improved governance for Georgetown University and speaks frequently at fora related to inclusive FinTech.
Jonathan Dolan
Research Lead
Jonathan Dolan oversees the team's research agenda and works with a consortium of partners to better understand how we can collectively support the learning needs of policy makers whose values are aligned with the principles of participation, agency, choice, and trust in the digital world. Jonathan is a long-time leader in digital development, most recently in standing up USAID's Digital Inclusion practice.
Jean Philbert Nsengimana, former ICT Minister of Rwanda
Maura O'Neill, former Chief Innovation Officer, US Agency for International Development
Shane Green, UBDI co-founder & digi.me CEO (USA)
Lanré Osibona, Technology Advisor to the President of Nigeria
Carolina Trivelli, former Social Welfare Minister of Peru
Lalana Kagal, Principal Research Scientist, Massachusetts Institute of Technology
Venkatesh Hariharan, Data Governance lead at IDFC Institute
Our Office
United Nations Foundation
1750 Pennsylvania Ave NW, Suite 300
Washington, D.C. 20006
Email: info@futurestate.org